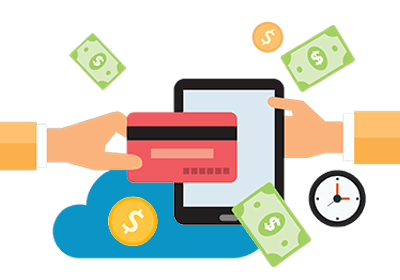 Available to any patient 14+, with & without insurance in Texas and Nevada
We are in network with most commercial insurance plans, Medicaid, Medicare and other HMO/PPOs. We also offer the lowest cash rates for any psychiatrist because our mission is to increase access to quality mental heath providers.
​
| | | |
| --- | --- | --- |
| Cigna | Humana PPO | Anthem/Blue Cross |
| Medicaid (Nevada Only) | United/Optum/UMR | Health Plan of Nevada |
| Anthem Medicaid | Medicaid-Silver Summit pending | HPN Medicaid/TANF |
| Medicare (Nevada Only) | Prominence | Sierra Health and Life |
| Culinary-pending | TRICARE | ChampVA |
| | Aetna-Pending | +Many More—Call today! |
5STAR SERVICE TELEMIND After back to back PTSD issues I can tell Telemind Cares about my Psych . Mr. Cortes friendly and efficient, 😏 weather I'm a mess or not on appointment day. Ms Sarah checks in on me, we talk more than any doctor or nurse. By email and video 😇 it's like she's in the room. Same thing with Dr Fischer!!! He comes to the rescue on video. I go to my pharmacy right after for my RX NO More PAPERS just go get it! I took a moment in a very confusing time to sit down and express my appreciation for this firm. And the simplicity of virtualization you've mitigated with ease.NatalieSee ya Wednesday Sarah !
Natalie F.
00:22 10 Sep 20
I appreciate being able to start having tele-visits as my anxiety makes it hard for me to go out. I have met Dr. Fischer in person twice and I really like him. I am going tell now and I will still be dealing with him. The front desk personnel I met today was very nice. The waiting room is comfortable.
Kimberly B.
01:42 02 Sep 20
Vanessa P.
18:11 01 Sep 20
Dr. Fedak is so amazing and has made this experience so amazing! She explains things to me and educates me which makes me feel so much more comfortable. So happy I found this clinic!
Melissa D.
18:07 21 Aug 20
I want to give a personal shoutout to Sam Cortes at Telemind. I forgot to ask what his title is, but he took my call this morning and helped answer my questions quickly and efficiently. He even took the extra step to verify that my contact information on file was correct (it wasn't) and fixed it. Total 180 from the experience I was having up until this point - blows my mind that a mental health facility doesn't prioritize customer service, but Mr. Cortes is the exception, so a special thank you to him and whomever his supervisor is.
Wonderful experience! Sarah is a very good listener and nurse!
The Vegas C.
01:05 30 Jul 20
Sara Fedack was my doctor and was very attentive to my needs. She asked improtant detailed questions in order to better undestand my concerns. She was very knowledable and addressed in very specific terms her advice and diagnosis. I was apprehensive when I came into the appointment due to my specific concerns, however after talking with Doctor Fedack, left feeling very reassured and confident in her ability to help me. I am still in process of therapy and look forward to psoitive results. I would definately recomend doctor Sara Fedack and Telemind to anyone.
Nicole, was very professional and caring. Highly recommend. To add to this wonderful place, Dr. Fisher goes above and beyond to make everyone feel comfortable. I was nervous initially because of my anxiety of going to the doctor. After my experiences, that was cured. It's such a warm and welcoming setting that I wish other doctors would take a page from their book. Please, if you are seeking support, this is the place to get it. They made me feel like family, so again, i Highly recommend!
I was a little intimidated of Telemedicine when I first booked this but Nicole Powers made me feel so welcome and like I was in a safe space! She was able to assist me with my needs and genuinely felt like she cared. Thank you, Nicole for your wonderful service today and taking care of me. I'd recommend to anyone!
Kerstin P.
00:02 18 Jun 20
Nicole is great! She's extremely kind and a great listener.
Easy to talk to understanding of my condition
Natalie F.
19:45 03 Jun 20
Kataneh N.
01:19 14 Feb 20
The doctor made me feel very comfortable and I was able to open up to him it's not easy for me to open up to anyone but I felt felt very comfortable with Doctor anti and I'm glad to have him as my psychologist
Crystal P.
21:56 29 Jan 20
Dr Fisher listens to what I'm saying. He explains everything. I feel secure knowing that he's answered all my questions and concerns.
The staff is friendly. Dr. Fisher listened intently and made recommendations based upon my needs. I am pleased with his disposition and genuine nature (uncommon in my experience). I feel hopeful and I'm looking forward to a new lease on life; more fulfilled and less anxiety ridden.
Comfortable environment was very helpful for my daughter, who cannot tolerate overcrowded waiting rooms. Doctor listened to our concerns and addressed the issues. Explained medications, and provided appropriate follow-up. Very satisfied with the experience.All follow-up appointments timely and professional.
Staff is great and helpful, all appointments go smooth with Dr Fisher. Overall very positive experience!
Best place to get yourself the best help!!
William C.
22:49 09 Dec 19
Anton Fisher is a great doctor and was the first one to actually help me with anything I've been dealing with. The atmosphere here is great and relaxing, and the staff is very friendly. Highly recommended!
My experience with Dr. Fisher has been great. Very efficient and straight forward. I recently heard some schools along with their nurses are doing the tele" medical" visits. It is the future. With the shortage of doctors they will have to fill in the vacuum. Great experiences with the staff and physician.
Rod you eh e DC duh a studio sad M.
01:50 27 Nov 19
Dr. Anton Fisher and his staff are AMAZING!!! I have dealt with depression issues for many years and all the Doctors I have seen just seem to not care. They rush their diagnoses and just shove meds down my throat. Not seeming to care about me or my future!!! I had seen Dr. Fisher for the first time about 2 months ago. At first I was a bit skeptical about seeing him on a big screen but he was amazing!!! He is kind, caring, calming and attentive. The meds he has giving me are not addictive and so far seem to be exactly what I have needed. I cant thank him enough. I feel like I have a chance for a good life again. As for his staff, they are the best!! Also, kind, caring and very understanding. Thank you, Karla and AnaI recommend Dr. Fisher and his staff to ANYONE!!! Again, Thank you so so much! Living life a more each day!!Patricia Faust
JEFFREY F.
21:15 26 Nov 19
Super friendly staff and the Doctor was very nice. I would highly recommend. Thank you very much.
Richard B.
21:10 20 Nov 19
Melinda N.
18:21 15 Nov 19